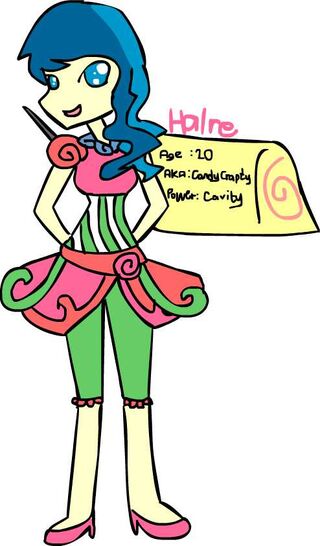 Personality
Edit
She is a Candy Lover. Which cause her to have "fangities".. She is a really sweet nurse. Rosy and Halre become BFF's... 
Being a Vampress makes her stronger.. She eat candies instead of blood. So her energy manipulate turning her into a Candy Hero!
Abilities
Edit
Her power is Candy Crush
Rare Abilities: Gwiyocute
Special Abilities: Cavity Throw
Unlike Patch , she is not afraid of anything. It is because she don't suck blood.
Alive