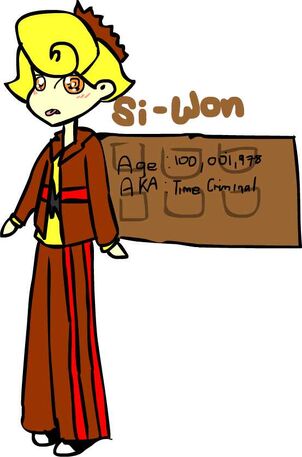 Si - Won! A Japanese Hero! Fond of Anime! The newest hero. Came from nothing at all. He just appear mysteriously. Believed to be very naughty and he even has a 20/20 vison!
No one knows. He just appeared "Mysteriously". He does not remember his past.
Personality
Edit
He is a very cheerful guy! He don't like messes. He likes being himself. He tried controling his temper but he still outrage sometimes.
Abilities
Edit
His powers are Spinjitzu and Ninjitzu.
Rare Abilities: Pain Red Eyes
Special Ability: Spinjitzu and Sexy no Jitzu
Loud Music
Alive
I , Si - Won , belived to be the Master of Spinjitzu! ~ Si - Won to Ace